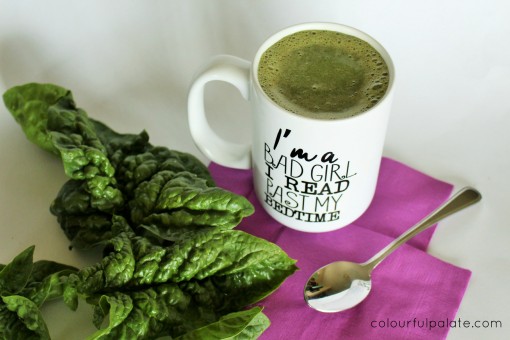 So far I'm loving the Philosophie Cleanse I'm doing. I'm drinking a ton of smoothies (sometimes a couple a day), and feeling great!
I asked Sophie if I could share one (or two!) of her amazing recipes and graciously said I could. I swear everything that Sophie makes is magically delicious. Add lots of cinnamon to this smoothie, don't be shy! Cinnamon is good for balancing blood sugar, prevents cancer, has anti-bacterial properties, and boosts cognitive function and memory.
Green Dream Smoothie
8 oz almond/coconut milk
1 tbsp. Green Dream
1 tbsp. almond butter
1 tbsp. coconut butter*
1 c. spinach
1/2 frozen or fresh banana
1 tsp. agave, honey or touch of stevia (opt)
LOTS of ice
cinnamon (add lots!)
*I used 1/2 Philosophie superfood coconut butter and 1/2 coconut oil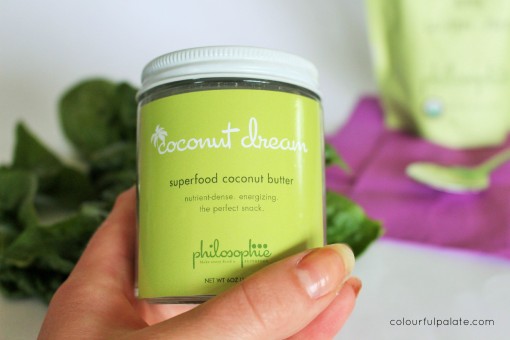 This stuff is addicting-ly delicious. I'm very guilty of having a tablespoon of this off the spoon!
Directions: Blend everything into submission and enjoy.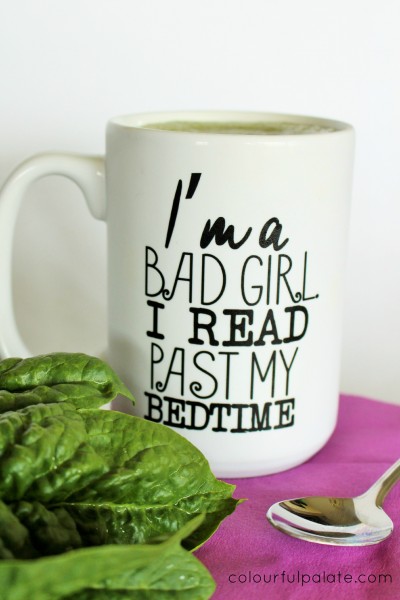 I love this mug from HeyShabbyMe – she has the cutest mugs. Her shop started when she was getting ready for her wedding. She customized some things for her wedding and began to share all her ideas and designs with others. Her work is super adorable.
There are so many mugs I adore, but this one is for sure on my I WANT list.
Love me some spinach straight from our organic square foot garden!
How's the smoothie challenge going? What are your favourite ingredients to put in a green smoothie?
You might like these recipes:
Category: Dairy Free, Drinks & Smoothies, Gluten Free, Recipes | Tags: green dream philosophie smoothie, hey shabby me mug review, mugs with cute sayings, philosophie green dream product 8 comments »