I have never been about little changes. Oh no. I'm all about do it all big or go home…
My personality has always been all or nothing…harmonious planning or a beautiful catastrophe. However, over the past few years I've been learning that the most effective way to bring change into your life is through baby steps. Small ideas you can turn into actions…and once you get good at those small things, you can tackle bigger ideas.
Little changes. They're doable.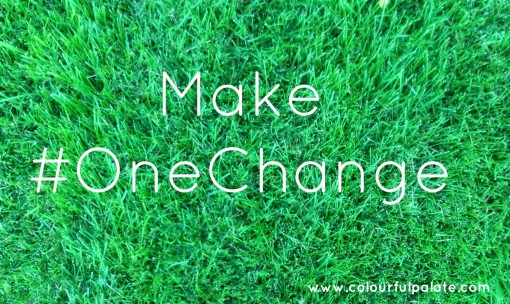 I'm all about reaching the attainable…and so is Vega. When they told me about their newest campaign called #ONECHANGE, I got excited because:
1. I love Vega (duh)
2. They have a brilliant, easy (and attainable!) idea of implanting change in our health…that I was all gungh-ho to try myself.
If you haven't heard of Vega One, it's a clean, plant-based choice to fuel your healthy, active lifestyle. Made from natural, whole food ingredients, Vega One is a convenient, all-in-one supplement, packed with:
50% daily intake of vitamins and minerals
15 g protein
6 g fibre
1.5 g Omega-3
Antioxidants
Probiotics
Greens
Vega One Nutritional Shake is #OneChange you can make to help you stride through your busiest schedule, knowing you've got your nutritional bases covered—quickly and deliciously.
You can simply mix it in a smoothie or shake and go or even grab a Vega One bar!
So the plan? Replace a meal or snack with Vega One to help you reach your goals! There a couple prevalent types of people – the breakfast skipper or the serial snacker. I'm not a breakfast skipper, but I am definitely a snacker…which one are you?
Breakfast Skipper: You don't have to sacrifice nutrition to fit it all in.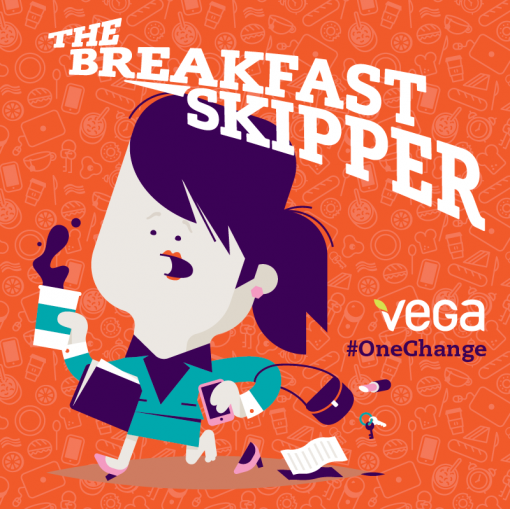 You hit the ground running every morning, prepping and planning for your day on the way out the door. Wilting at your desk by 10 AM, you kick yourself for missing breakfast. As you reach for your third cup of coffee to get you through, you wonder who on earth has time for breakfast when you're already skimping on sleep to fit it all in
Solution Idea: Make a Vega One Shake Recipe!
Serial Snacker: Yes, you can snack and feel good about giving in.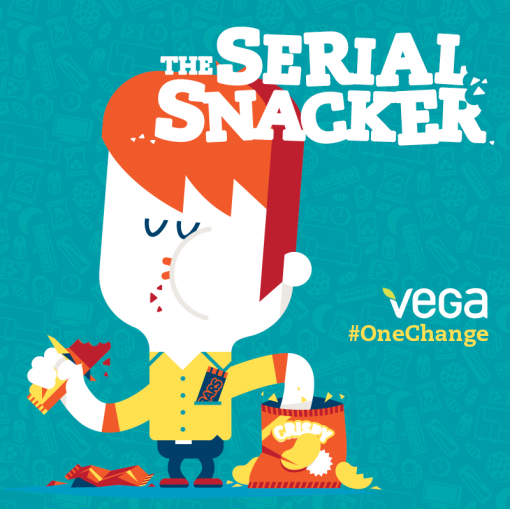 Your stomach talks to you all day (it never shuts up!) Your bag or desk drawer is strategically stocked with a wide assortment of get-me-through-to-the-next-meal morsels. You struggle to turn down a slice of office birthday cake—hungry or not. And the 3 PM growlies can lead to pre-dinner nachos or a midnight snack over the kitchen sink.
Solution Idea: Grab a Vega One Bar.
I think my favourite Vega One shake is made from chai flavour…check out the recipe here!
Have you tried Vega One? Are you a serial snacker or a breakfast skipper?
You might like these recipes:
Category: Dairy Free, Vegan, Weight Loss | Tags: #onechange, best meal replacment, healthy snack ideas, how not to be a breakfast skipper, vega one change, vega one review, vega one smoothie, vegan meals 4 comments »