Guys, I've been loving this smoothie challenge so much.
And pairing it with the Philosophie Cleanse was the best thing ever.
If you think that doing a cleanse is too much work, or too hard…you obviously have not tried Sophie's Philosophie Cleanse. I swear there is some sort of appetite suppressant in these superfoods…I've felt full the whole time. Honestly, I probably haven't been eating enough. It's been a very busy last few days and I have been making "speed meals". I'm hoping things will slow down a little more this weekend. However, with my smoothies (sometimes two a day) and overloading on veggies and fruits, I've definitely been getting my nutrition in. I have a theory that when we get enough nutrients in our bodies, we won't be as hungry. It's when we fill our bodies with empty calories that we get hungry quickly (ever had a fast food burger and feel like you're starving right after?). I've also lost 4lbs (vanity pounds). Sophie's superfoods are also probably just magic.
Here are some of the great things I've been eating…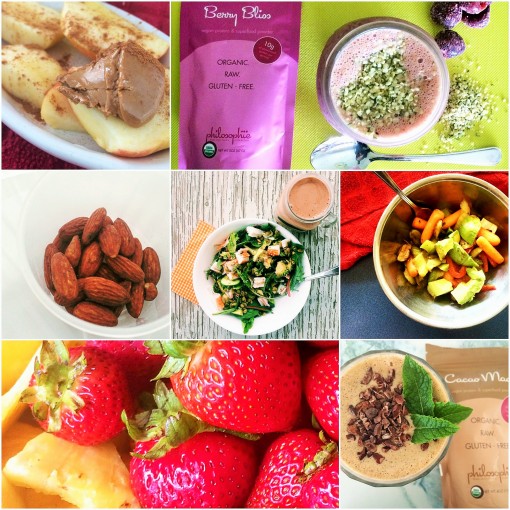 Good right?!
And this is what I had for breaky yesterday morning…and Sophie gave me permission to share her recipe with you!
Also, how cute is this straw from Strawesome! I love their straws so much (I have 3 now!) and adore using them with all my cold beverages. Strawesome is a family-owned and operated Michigan-based green company with a commitment to health and the environment. You can get a discount if you want to try their straws! 15% any order through the end of July. Coupon code: SMOOTHIE15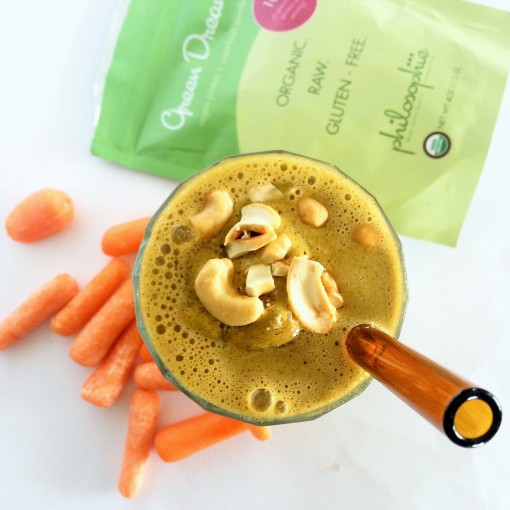 Carrot Cake Smoothie
1/2 c. carrot juice
1/2 c. almond milk
1/2 c. mixed nuts
1 tsp. Green Dream
1 frozen banana or 3 dates (pitted)
1 handful of ice
1/4 tsp. vanilla
1 tbsp. cinnamon
1 tsp. pumpkin pie spice
1 tbsp. almond butter or cashew butter
2 drops of vanilla stevia
Blend all ingredients together.
I also have been drinking this Green Dream smoothie…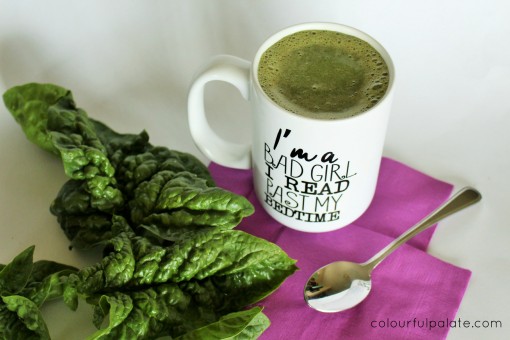 During the cleanse, I've also been extra religious about my tea drinking. Ever since February I have been drinking lemon water daily…but recently I've been drinking it with this coca mate tea my sister brought home from Bolivia. Haha, I don't think this stuff is even legal in US (good thing I'm Canadian), because it's the leaves of the cocaine plant. It is used as a medicine in Bolivia to help with headaches. Currently, I'm all about that "keep headaches away life" since my accident (which cracked my skull 3 places). It tastes like green tea, so when I'm out of it…I'll just go back to my China green tea. I add a few drops of my NuNaturals orange stevia and it is the most delicious way to wake up in the morning!

In the evening I'm having the detox tea that is sent with the Philosophie cleanse. I take it with the probiotics (that also come with the cleanse) and stir in a teaspoon of Sophie's Superfood Honey. Tea is my favourite evening ritual. Never a night without it. Of all the cleanses/detoxes I've done (and I've done A LOT!), this is for sure the best one I've tried (and the most delicious!).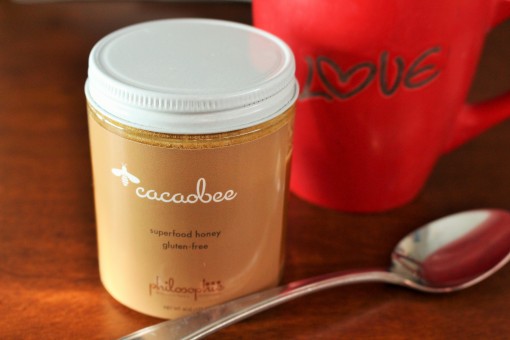 Are you a tea drinker? How's the smoothie challenge going for you so far? If you haven't joined yet, and would like to…there's no end date to when you can enter! You still have a chance! xo
You might like these recipes:
Category: Dairy Free, Drinks & Smoothies, Healthy Living, Recipes, Vegan | Tags: cacaobee superfood honey, carrot cake smoothie recipe, coca tea, green dream smoothie, what you eat on the philosophie cleanse 3 comments »