I promised I'd post this dip, so here it is! The other day my Mom and I had this for lunch…a whole platter of freshly cut veggies with this cheesy deliciousness. I'm afraid I can't take credit for this recipe, but I'm glad I can share it with you all!
I absolutely heart this recipe…not only does it have that cheesy taste (without the actual cheese) that I love, but it has B12, calcium, antioxidants, vitamin E, healthy fats, and it tastes marvelous. You can thin it down slightly and warm it up to use it as a cheese sauce for noodles or cooked vegetables, or you could thin it down even more for a salad dressing. Then again, you could just leave the consistency as is and use it as a dip for crudites or corn chips. This is a superb recipe because everyone…loves…cheese.
Rich Cheddar Dip/Sauce
1 red bell pepper
¼ cup water
¾ cup raw sunflower seeds
1 tbsp. tahini
3 tbsp. nutritional yeast
1 ½ tsp. sea salt
2 tsp. onion powder
1 garlic clove
2 tbsp. lemon juice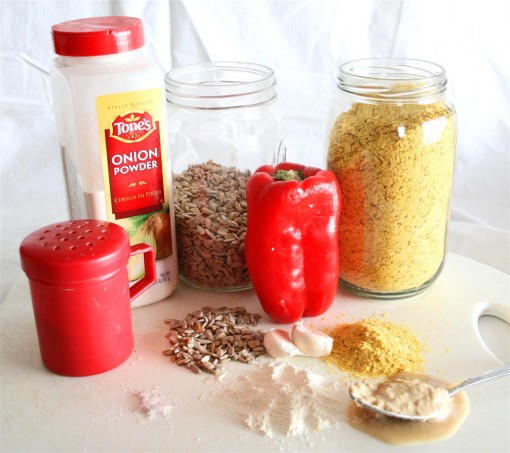 Whiz in blender until creamy. Add a little water if it's too thick. This recipe is reprinted with permission from Serene Allison's "Rejuvenate Your Life" recipe book. I appreciate this book so much and would definitely say it's in my top 3 for recipe books! Enjoy!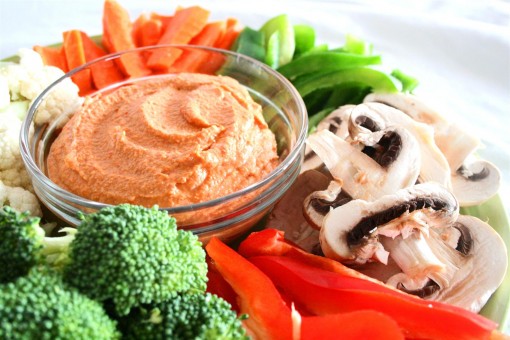 Nutritonal Info (per tablespoon): Cals: 22, Fat: 1g, Sodium: 92mg, Carbs: 2g, Fibre: .5g, Protein: 1g
You might like these recipes:
Category: Dairy Free, Dips & Sauces, Gluten Free, Recipes, Snacks, Vegan | Tags: easy, easy cheese sauce, easy raw dip, raw cheese dip, raw cheesy dip recipe, raw vegan cheddar dip, vegan cheese dip recipe, vegan cheese sauce, vegan cheesy sauce 15 comments »