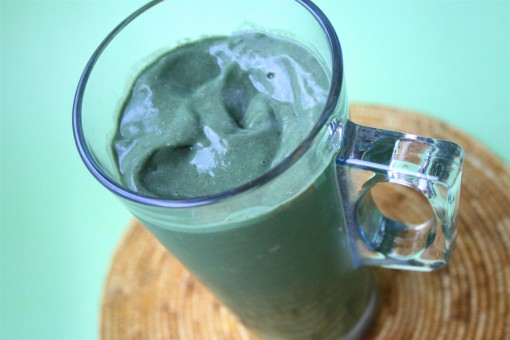 It seems the busier life gets…the more headaches I get…the more tired I feel…the more susceptible I am to colds.
It's easy to reach for coffee or chocolate on a hectic day, but those are the days I really need that extra nutritional boost…something to give me energy and strength for the coming day.
Ever since I started taking spirulina I have been feeling better and I feel more energetic than usual. Also, I've been exposed to a lot of people with colds lately and I haven't succumbed. I feel that spirulina really boosted my system.
If I don't take a teaspoon of the powdered spirulina by the afternoon, then I will take 6 doses of the tablet version.
This is my newest smoothie…great for boosting your immune system, detoxifying your body, upping your protein, and giving you more energy.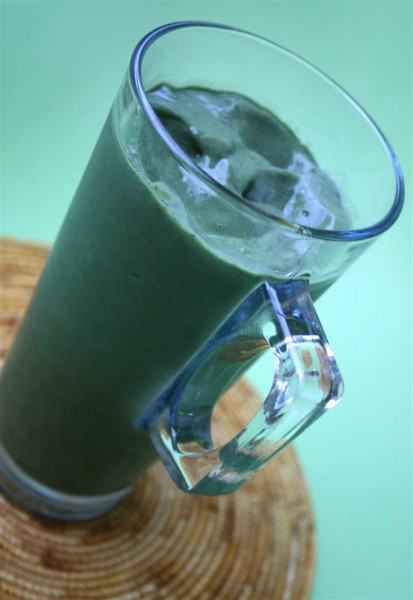 Superhero Smoothie
½ – ¾ cup organic strawberries, frozen
¼ – ½ avocado
1 tbsp. chia seeds
1 scoop brown rice protein powder*
1 orange, peeled
5 ice cubes
1 tbsp. orange juice concentrate, unsweetened
½ cup almond milk
1 tsp. spirulina
*I used Vega Sport protein powder
Blend everything together in a high-speed blender. If you like things sweeter, pop in a packet of Truvia.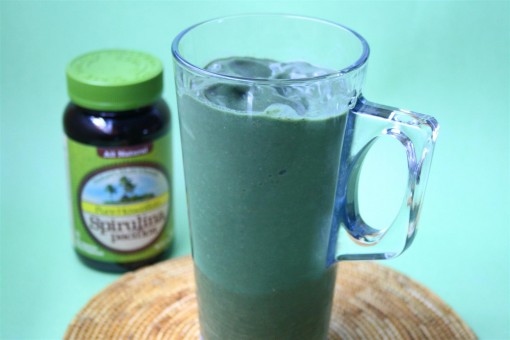 For even more superhero powers add these in:
1 scoop supergreen powder
A handful of leafy greens
1 tsp. maca
1 tbsp. coconut oil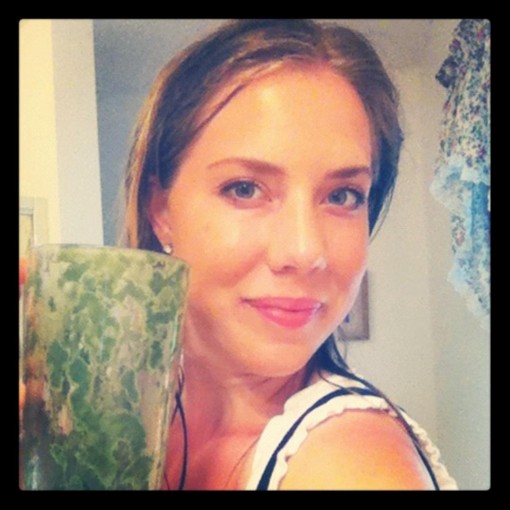 (enjoying my Superhero Smoothie after a workout via Instagram)

Maybe you just acquired spirulina and aren't sure what to do with it besides adding it to smoothies?
I'm so excited because Courtney of Spirulina Junkie sent me her beautiful e-book that is chock full of fantastic recipes (and pictures!). What's really cool is that ALL the recipes use spirulina. I really want to try her Spirulina Pasta, Green Chocolate, and Spirulina-Coconut Chips.
Please check out her wonderful site – she's got some super fun recipes and info there. Or follow her on Twitter!
Now I'm off to spend some time with my family. I have eleven of my nieces and nephews here right now for a couple days (as well as my sister) so it's crazy busy, loud, and super fun.
What's keeps you from getting colds? How many nieces and nephews do you have?
You might like these recipes:
Category: Dairy Free, Drinks & Smoothies, Gluten Free, Protein, Recipes, Vegan | Tags: does spirulina help with energy, how to does spirulina improve your health, spirulina, spirulina ebook, spirulina for energy, spirulina protein shake, spirulina recipes, spirulina superfood, vegan protein shake, what does spirulina do for you, what is spirulina, what's so good about spirulina 21 comments »