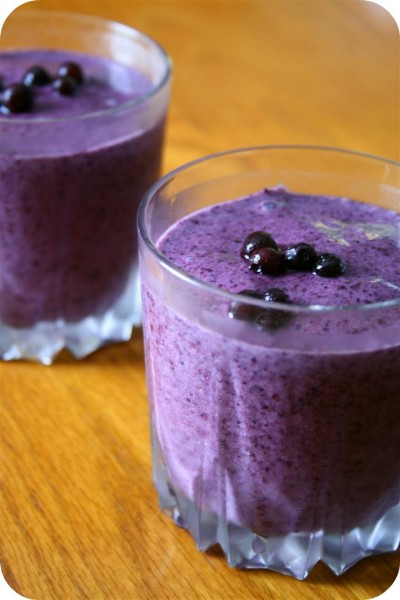 We're now on the road again…we spent about a week and a half of bliss at my sister's place and it was so wonderful to have time with her and her family. Because she lives so far from our home, we only get to see her 2-3 times a year. Us three sisters are very tight and it's hard not to see her often.
While we were there, I made lots of smoothies for us all to enjoy. Especially since we were all trying to fight colds (which we unfortunately got) it was very important to avoid sugar. So instead of dessert I would often make a smoothie instead.
At home I like to measure everything so it's an easier recipe to follow…but for this one, I just dumped all the ingredients in the blender and whizzed it up.
In the mix…
Wild Blueberry Shake
1 can coconut milk
2-3 cups wild blueberries
1 tsp. pure vanilla
A few frozen peach slices
4 frozen bananas
Lots of ice
Blend. Blend. Blend. Aren't the layers of colours pretty?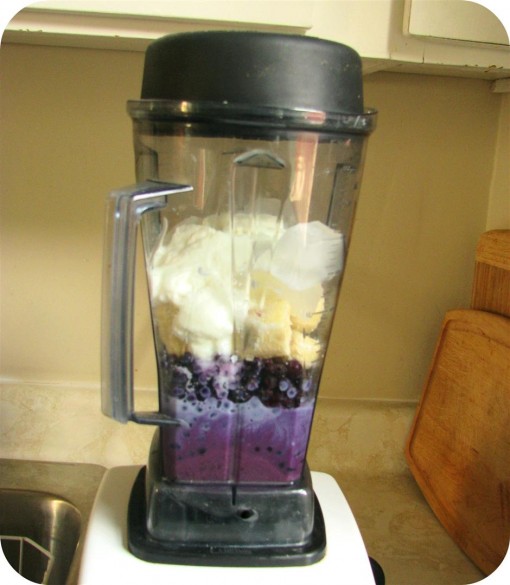 This makes enough to share with 4-6 people. Garnish with a few blueberries (Aren't the wild blueberries fun? I had never tried them before).
And this little sweetie loved it! I love my niece's blueberry smile…she melts my heart.
We had such fun together…she makes me laugh. We had such fun bouncing on the trampoline, reading books off my iPod, tickling, and cuddling…I miss her!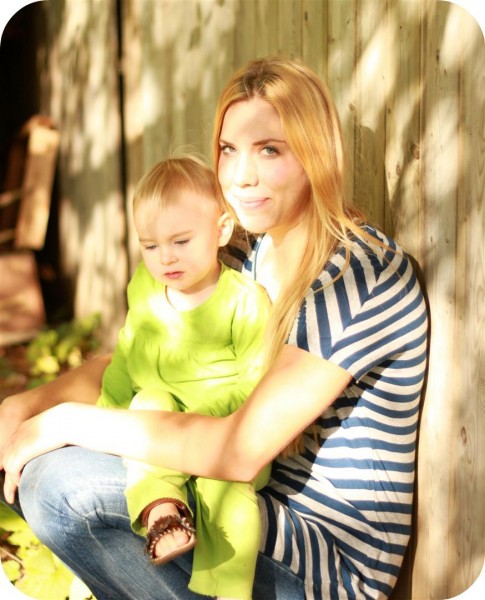 Do you have any nieces or nephews? Does your family live close?
You might like these recipes:
Category: Breakfast, Dairy Free, Drinks & Smoothies, Kid Friendly, Recipes, Vegan | Tags: blueberry, blueberry recipe ideas, coconut milk in shakes, family time, vegan blueberry smoothie recipe, wild blueberry, wild blueberry shake 22 comments »