I present to you this morning's breakfast.
Since I prefer to eat a low carb, no sugar life as a whole (lets not lie…sometimes I eat milk chocolate ), I love finding new recipes that allow me to eat "old favourites". It seems like all the things that give me the warm fuzzies like Mac n' Cheese, pancakes, and toast with jam are heavy carb, full of gluten, and sugary. I'm all about these foods for a treat, but they are not an every day occurrence. Also, check out my Mac n' Cheese makeover recipe!
Today I was craving French toast, so I grabbed a slice of this bread and made magic.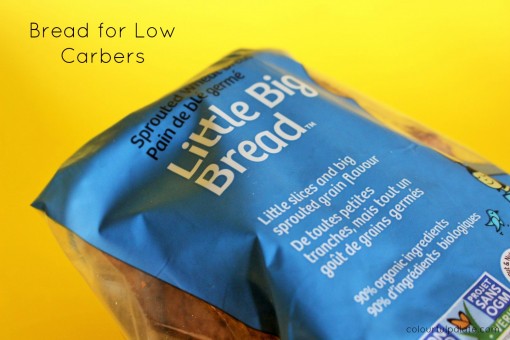 This bread is fantastic because one slice is only 7.5 net carbohydrates, and it's sprouted, mostly organic, non-GMO, 3.5 grams protein, and is only 55 calories. When I'm having a more fat-heavy meal I keep my carbs down to 10 grams per meal. This egg mixture makes enough for two pieces of bread, but I just poured it all over my one piece of bread because I was sticking to one slice and I'm greedy.
Low Carb French Toast
1 tbsp. light cream
1 tbsp. almond milk
1 egg
sprinkle of nutmeg
sprinkle of cinnamon
sprinkle of salt*
*I use Himalayan pink salt
Mix ingredients together. Soak the bread and cook until each side of the bread is done. Add some bacon, butter, and sugar-free syrup…and you have the nicest low carb breaky…warm fuzzies included.
French toast or pancakes? Know of any good low carb breads?
You might like these recipes:
Category: Breads & Muffins, Breakfast, Kid Friendly, Low Carb, Protein, Recipes | Tags: low carb french toast recipe, recipes for when you're craving carbs, silver hills big little bread 4 comments »