People keep asking me what the food is like in Cuba. I find myself ho-humming when asked…for several reasons.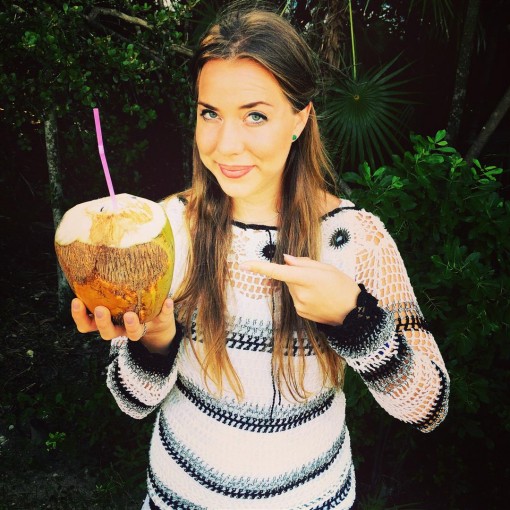 (I LOVED the fresh young coconuts!)
Perhaps firstly, I'll say, the Cuban people are absolutely amazing. Their primary source of income is tourism, and their cheery, selfless dispositions lend themselves easily to it. These people give their absolute best to people. Whatever they have, they are willing to share.
That's why, when I say I'm not really an avid fan of Cuban cuisine, I feel a little nag in my spirit…because I know that whatever has been prepared, is something that is their best and that they've worked hard to make for you. I became friends with a few cooks and many servers while I was there, and man, they are amazing. However, I wasn't super crazy, gung-ho about the food. I liked it, but it didn't send fireworks off in my brain.
However there were somethings I LOVED about their food!
One day we went to the jungles and I got to try a fresh banana! Uh-huh. YES. The ones at the supermarket can't compare!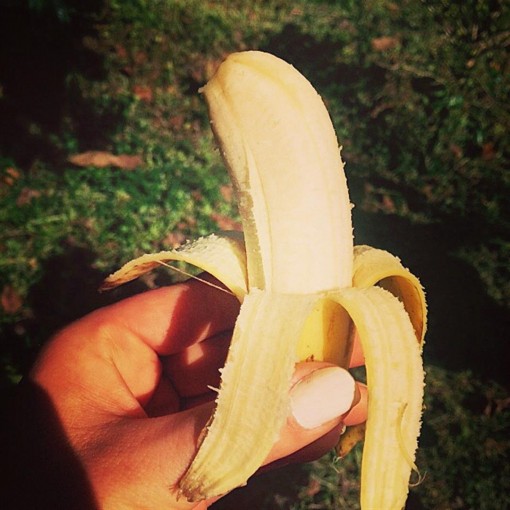 Favourites:
pineapple, bananas, papaya
coffee (their espressos are amazing! so much crema!)
crepes (they'd fry fresh bananas and use a chocolate spread on the crepes! gaah)
grilled shrimp and lean pork
goat and/or soft cheeses
chocolate mousse
breads (oh my goodness! yes!)
chicken dishes
(little Cuban "markets" selling fresh fruit, homemade "snack" bars, local coffee, and knick knacks)
Lesser Favourites:
mystery meats (i just didn't know sometimes…I still tried…but well…)
desserts (often drier, cakier pastries most often flavoured by coconut, guava, and banana)
bean dishes (just not a huge fan of beans, ok?)
rice and potato dishes (often either bland or too salty)
vegetables (they often tasted canned or were prepared blandly)
pastas (hit or miss, but usually just very simple flavours)
I think a big part of Cuban food, is that very little is imported to the island. They don't have access to a lot of spices or flavours that aren't grown or made there…hence a lot of dishes tasting like they added coconut to them. Points for creativity though! Also, some things are just very expensive for them. For example, chicken is $3 a pound there…so they primarily use pork and crab (when in season) for protein.
And the the thing is, the food was never bad…always good, just a little more bland than my hyped up North American tastebuds are used to. However, I had SO much fun trying new dishes/foods (quails eggs anyone?). With all that in mind, I give Cuba a strong 3.5.
The pineapple is what I'm missing the most.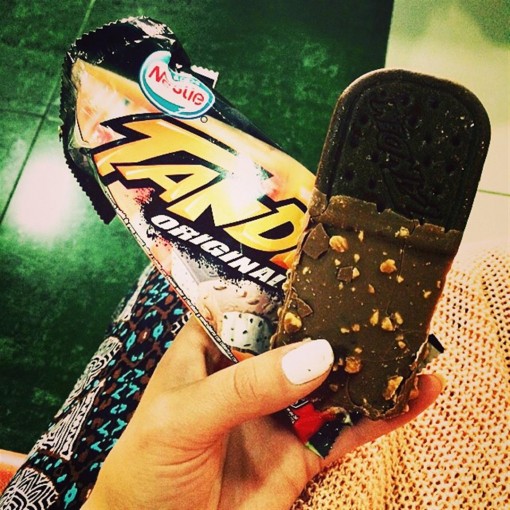 Oh, and this. Goodness. I've never seen this in Canada…but it is the most magical ice-cream sandwich invented.
Do you like trying new ethnic food? Tried Cuban?
Category: Life | Tags: common cuba foods, expensive food in cuba, foods of cuba, fresh banana off the tree, tandem ice cream sandwich, what is cuban cuisine like, young coconut 3 comments »