You guys know I love that green stuff…spirulina. I take it every single day.
Ever since I started taking it, I noticed so many benefits – better immune system, better cold protection, smoother/clearer skin, my hormones are balanced (I've suffered from imbalances my whole life) and best of all…more energy.
I was hooked. For life.
(Of course, there are TONS of other amazing benefits to spirulina too…)
I love having spirulina in orange or grapefruit juice in the morning or in smoothies. If I don't have time to mix the powder up, then I just take a few of the tablet version.
My obession finally led me to write to my favourite (and best quality) spirulina company, Nutrex Hawaii and say…"Ok, guys…so I'm obsessed with this stuff, do you want me to become your first ambassador for your product?"
Happily, both them and I were excited about the idea – and so, yes, I am Nutrex Spirulina's first ambassador! Yay!
If I'm going to be an ambassador for a product, I really wanted it to be something I was passionate about and WANT to share with others.
Thanks to the kindness of Nutrex, they offered to sponsor me for FitBloggin' – so I'll be there this weekend! Their sweetness has totally sent me into a happy frenzy of excitement! If you're there too, find me and I'll have some samples for you to try (and maybe some other spirulina blog fun…grin).
My sister started taking it when she had a cold and that's when she reported her cold to be going away. Coincidence, I think not!
If you're keen to try it, the lovely people at Nutrex has offered my readers a discount of 20%…so just use this code CP20 to get the deal. The other is up until July 15th.
Keep it green!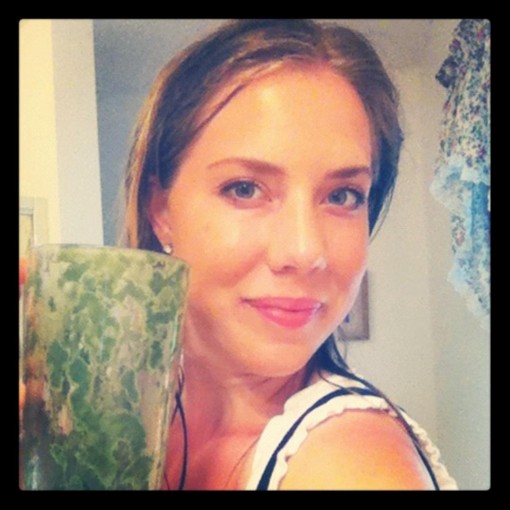 Have you tried spirulina? What's your current obsession?
Category: Healthy Living | Tags: best brand of spirulina, discount code for nutrex hawaii, discount code for spirulina, fit bloggin, fitbloggin, nutrex hawaii, nutrex hawaii spirulina, spirulina, spirulina health benefits, what is spirulina, what is spirulina good for, whats good about spirulina 7 comments »