During the week I try to stay away from sugar, but that doesn't mean I stay away from desserts. Skipping out on chocolate is not Charissa style.
The other day I made a chocolate dipping sauce for some fresh strawberries. I love this because it's a delicious, sweet dessert AND it's packed full of antioxidants.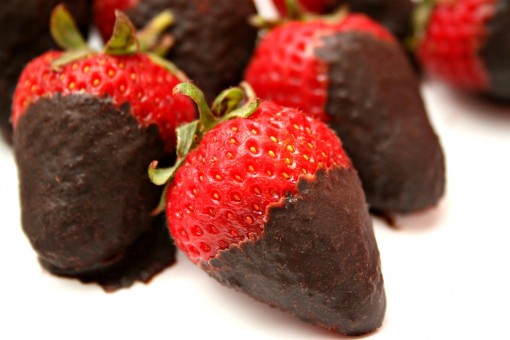 The chocolate sauce has coconut oil in it…this is what makes the chocolate harden like that yummy Magic Shell stuff. I love the crunchy shell on the fruit…next time I'm going to dip banana chunks in it!
Sugar-Free Chocolate Covered Strawberries
1/8 cup coconut oil
1 tbsp. cocoa
4-5 packets Truvia*
*You could also use organic sugar
Melt the coconut oil. Add the Truvia and cocoa on very low heat until the Truvia crystals are completely dissolved. Spoon the sauce over the strawberries and let harden in the fridge. This makes enough for about a dozen strawberries, depending on their size. You can add more or less cocoa depending on how dark you like it. Enjoy!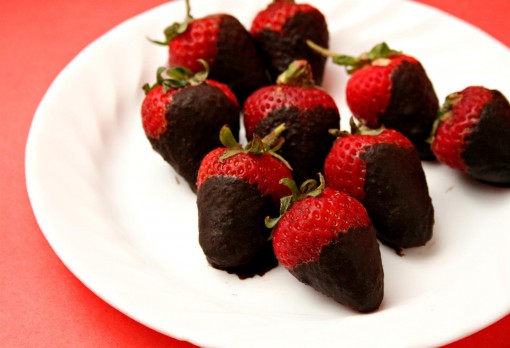 Health Magazines
Ever since I started pinching my pennies (as I save for my schooling) I've stopped buying magazines. I love health, running, fitness magazines with great recipes and fitness routines. I find they're great for that extra motivation/inspiration to keep on with my healthy lifestyle.
Thankfully, during this health magazine famine, I am still getting one of my favourites!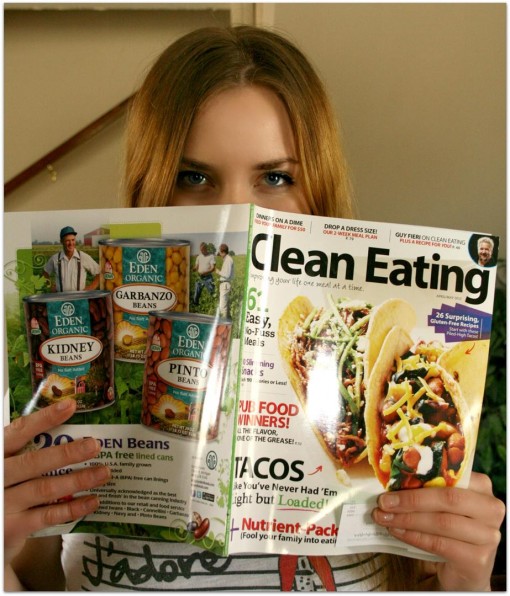 My sister gave me a subscription to Clean Eating it ages ago and I'm still enjoying it. Clean Eating has the best recipes…not one of them has ever failed me!
What's a sweet dessert/snack you enjoy? Do you have a favourite health/fitness magazine?
You might like these recipes:
Category: Dairy Free, Desserts, Gluten Free, Kid Friendly, Low Carb, Recipes, Vegan | Tags: chocolate covered strawberry recipe, coconut oil makes magic shell, healthy chocolate covered strawberries, healthy chocolate sauce, heathy magic shell recipe, how to make chocolate covered strawberries, magic shell recipe, strawberries covered in chocolate recipe, sugar free chocolate sauce for fruit 7 comments »